Award-Winning Curriculum by Time4Learning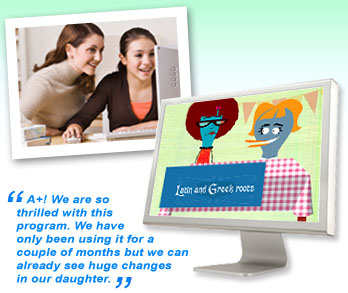 View Our Lesson Demos
Time4Learning is much more than just an online educational tool. It is a complete learning system, an award-winning curriculum, an eco-friendly choice and a favorite teaching tool of thousands of families nationwide.
It has been refined through years of feedback from educators, parents, and students and can be used as a homeschool curriculum, for afterschool enrichment or for summer skill sharpening.
Learn more about our awards and certifications:
And while using an award-winning curriculum is nice, the benefits of Time4Learning's online curriculum go much further. Read about the benefits.
We don't normally include commercial sites, but there were so many nominations that it seemed unfair to leave them off.
Homeschool.com's "Educational Website Awards" Top Selection Since 2009!
Reviewers praised the combination of animated lessons, interactive activities, and engaging exercises. Kids like that they can progress at their own pace, and parents find that the lesson plans and detailed reporting make record keeping simple.
Since 1999, Homeschool.com's Educational Website Awards have given homeschoolers the opportunity to nominate and vote for their favorite educational websites.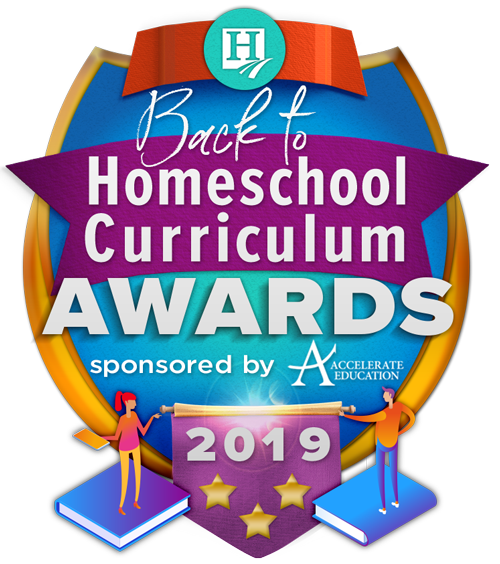 Homeschool.com's 2019 Back to Homeschool Curriculum Awards
Homeschoolers are always looking for super curriculum, great courses, supplemental material and more – but especially so during the Back to Homeschool season when your gearing up for the new year.
Having a little advice always helps. Homeschool.com asked voters to vote on their favorite homeschooling products, curriculum, and websites, to help come up with Homeschool.com's Back to Homeschool Curriculum list.
Time4Learning has also won the Back To Homeschool Curriculum Award in 2016, 2017, and 2018.
Homeschoogle.com's Homeschool Friendly Products & Services
Homeschoogle (now Homeschooling Parent) have ceaselessly strived to help parents find homeschool friendly products and services for kids of all ages. How parents find information has changed since 1999, our dedication has not. That's why there is
www.homeschoogle.com
, a place where parents can find numerous resources in an internet driven world at the touch of their fingertips. Homeschoogle.com makes the search easy; choose your location and service then search. Homeschool friendly products and services at your fingertips!

Time4Learning is one of the most thoroughly developed educational websites. ~ Cathy Duffy
Cathy Duffy Top 102 Picks for Homeschool Curriculum
Time4Learning was selected in Cathy Duffy Reviews 102 Top Picks for Homeschool Curriculum.
Since 1984, Cathy Duffy has provided resources for the homeschooling community like her latest title 102 Top Picks for Homeschool Curriculum. This site also features articles and reviews of other books Cathy believes are important for those interested in homeschooling, education, and related political and spiritual topics.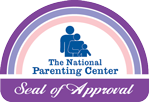 Time4Learning impressed our testers by providing them with a new method for utilizing technology in their child's learning, especially in the homeschooling environment
Winner of The National Parenting Center's "2021 Seal of Approval"
Time4Learning received the National Parenting Center's 2018 Seal of Approval!
The Center has determined that the Time4Learning website is of "superb design, quality, and appeal" and as a result has given Time4Learning.com their highest recommendation.
Time4Learning has also won The National Parenting Center's Seal of Approval in 2019, 2018, 2017, 2015, 2013, and 2011.
According to The National Parenting Center's review of Time4Learning, "Testers were thrilled to see their children engaged and enthusiastic about an educational website. There are loads of interactive lessons, activities and quizzes that really engaged children. There is an excellent parent portal where you can track your child's progress and view reports on grading, progress tracking, scheduling and the like."
Considered one of the most prestigious awards in the industry, the National Parenting Center's Seal of Approval division is run by independent testers that include parents, educators, and panelists of the National Parenting Center.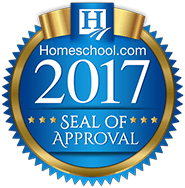 Homeschool.com 2017 Seal of Approval
This Seal of Approval informs homeschoolers that Homeschool.com supports Time4Learning's products and services.
Homeschool.com has continued to honor Time4Learning over the years with its approval in its ability to provide the homeschooling community with curriculum, resources, and outstanding customer support.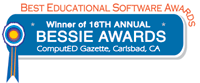 The website is fun and colorful, and my children were attracted to it and wanted to play as often as I would let them.
BESSIE Award from The ComputED Gazette
Named #1 in their "Multi-Subject Website" category
, the Time4Learning
preschool program
recently won the ComputED Gazette's 16th Annual Education Software Review Awards (BESSIE) for its entertaining activities, ease of use and comprehensive curriculum.
The ComputED Gazette has served the educational community for over 16 years. Their panel of directors consists of former classroom teachers who choose innovative and content-rich computer education programs for this distinctive award. Winners are selected from curriculums submitted from around the world.
Parents and experts alike praised the Time4Learning preschool program. "It is easy to navigate and provides prompts to help kids understand what they are looking at and doing."

We've pulled together some of our favorite tried and true, as well as brand new curriculums and tools for the year based on user reviews, ease-of-use and educational quality.
The Educents Best Curriculum Guide of 2015
Educents is the marketplace for educational products
, lesson plans, homeschool curriculum, online classes, and more.
Over the years Educents has chosen Time4Learning time and time again as one of its top featured products for summer learning, top educational websites, and a valuable contributer to its 2015 best curriculum guide.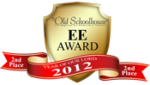 Old Schoolhouse didn't offer a list of products to choose from... the people who were surveyed chose it!
The Old Schoolhouse Magazine "2012 Excellence in Education" Award
Time4Learning was selected to receive second place in the "Online Learning" category of The Old Schoolhouse Magazine's 2012 "Excellence in Education" Awards.
By means of email and social media, The Old Schoolhouse Magazine surveyed their homeschool community. Without being given a set of choices from which to choose, respondents were asked to submit a curriculum or product that they consider the best of the best in various categories. Consequently, the winners of the TOS 2012 Excellence in Education Awards were clearly chosen by the respondents, and the respondents were not constrained by the crafters of the survey.
I found the activities in this program to be right on task with what the children need to learn to be prepared for kindergarten.
Best Products of 2010 Award – Disney's iParenting Media Group
The Time4Learning preschool program recently won a Best Products of 2010 Award from the iParenting Disney Media Group
for its developmentally appropriate learning activities, educational games and extension ideas.
Try our preschool demos
.
"This is a creative and educational site with lots of entertaining and engaging activities. I appreciate that there are not only different levels but also many categories on each level, and within those categories are several different things to do – this means that kids could use this site for quite a while before exhausting all the activities."
"What makes the site interesting is the attention to detail and the range of skills to practice. I also like that while there are expected categories like counting and animals, there are also ones about feelings and healthy practices. It is easy to navigate and provides prompts to help kids understand what they are looking at and doing."
iParenting.com, a Disney Internet Group media property, is a premier media site focused on parents. Their 40+ websites are devoted to the entire family lifecycle – from preconception through the teenage years.

IBCCES Certified Autism Resource
The IBCCES review board approved Time4Learning as a Certified Autism Resource
under their Program Development Competency. The review board determined Time4Learning to be an approved product for individuals with Autism because it presents lessons through a variety of learning styles, especially visually and in a self-paced environment, customizable to meet the individual needs of a child, rather than by grade level.
IBCCES, the International Board of Credentialing and Continuing Standards was established in 2001 to meet the credentialing needs of professionals that work with individuals with special needs. It is comprised of professionals, including BCBAs, researchers from leading universities, state level Special Education Directors, as well as clinicians in the fields of mental health, Speech and Language Pathology, School Psychology, Occupational Therapy, and parents, which review and update standards each year to ensure they reflect the latest research and comply with current laws and regulations for professionals in the field of Autism.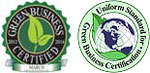 When I look back at our first few homeschooling years, I am a bit appalled at our wastefulness. We use an online curriculum as a 'trash preventative' now, and it's really helped!
Green Business Certification from the IGBC
Time4Learning was named a certified "Green Business" by the Uniform Standard for Green Business Certification (IGBC/USGBC)
as a result of our environmentally friendly business practices and product delivery.
Time4Learning offers a perfect paperless solution for homeschooling, as an afterschool alternative to tutoring, or as a summer skill builder. By using the web to deliver the language arts, math, science, and social studies curriculum, Time4Learning is helping environmentally conscious families reduce or eliminate the need for paper teaching materials.
And while "going green" is a nice feature of an online curriculum, the benefits of Time4Learning go much further than just being Earth-friendly.
Read more about the benefits of a paperless curriculum.
Benefits of Time4Learning
Time4Learning offers plenty of benefits that go beyond our awards:
It's engaging. Kids genuinely enjoy the funny sound effects and the quirky cartoon characters delivering the material.
It's flexible. Does your child have different achievement levels for math and language arts? No problem. Time4Learning lets you set each individual subject at the appropriate graded level. Plus students get access to lessons a grade above and below their placement, so they can review or move ahead as they like.
It's individualized. Students can complete lessons at their own pace and repeat them as needed, giving them a sense of ownership over their progress.
It's convenient. Students can access their lessons at any time from any computer with an internet connection. There is no software to download, no CDs and nothing additional to purchase.
It has many uses. Time4Learning can be used as a homeschool curriculum, as an alternative to tutoring, or as a summer skill builder.
It's good for parents, too. Lesson plans, teaching tools, automated grading and detailed reporting makes tracking progress and record keeping simple.
It's low cost. Time4Learning offers a 14-day money-back guarantee and the ability to stop, start, or pause anytime. Sign up now.